The mobility of the future must meet high standards: Transportation must be environmentally friendly, inner cities must be preserved as a liveable space, and traffic must be made safer and more efficient at the same time. The solution for this is an intelligent transport system with autonomous vehicles.

BeIntelli is the showcase project for autonomous driving and makes the developments of the complex technologies and the implementation in smart vehicles and infrastructure tangible for everyone.
At BeIntelli, everything comes from a single source: the technology, an advanced autonomous vehicle fleet, and a physical centre for AI that can be experienced as an exhibition and event space.
BeIntelli transfers theory into practice, demonstrates the application scenarios of tomorrow's mobility using models as well as in real urban traffic and thus makes it tangible and understandable for the general public even today.

New and powerful technologies are the basis for vehicles that behave like humans and are so intelligent that they can move autonomously. For this, both the vehicles and the traffic environment must "think" and communicate with each other. The basis of this networked interaction is a scalable software stack developed by BeIntelli, the "AI Mobility OS" operating system.

The operating system is integrated both in digitised vehicles, in the traffic infrastructure (e.g. in traffic lights) and also in the cloud. In this way, the AI-Mobility-OS enables the use of artificial intelligence on different levels: from the use of raw data (e.g. weather, parking space occupancy, traffic density) to the application on merged data from individual operational points (e.g. adjusted traffic light switching due to changed weather conditions such as icy roads and traffic density or changed routes to avoid congestion, noise pollution and accidents).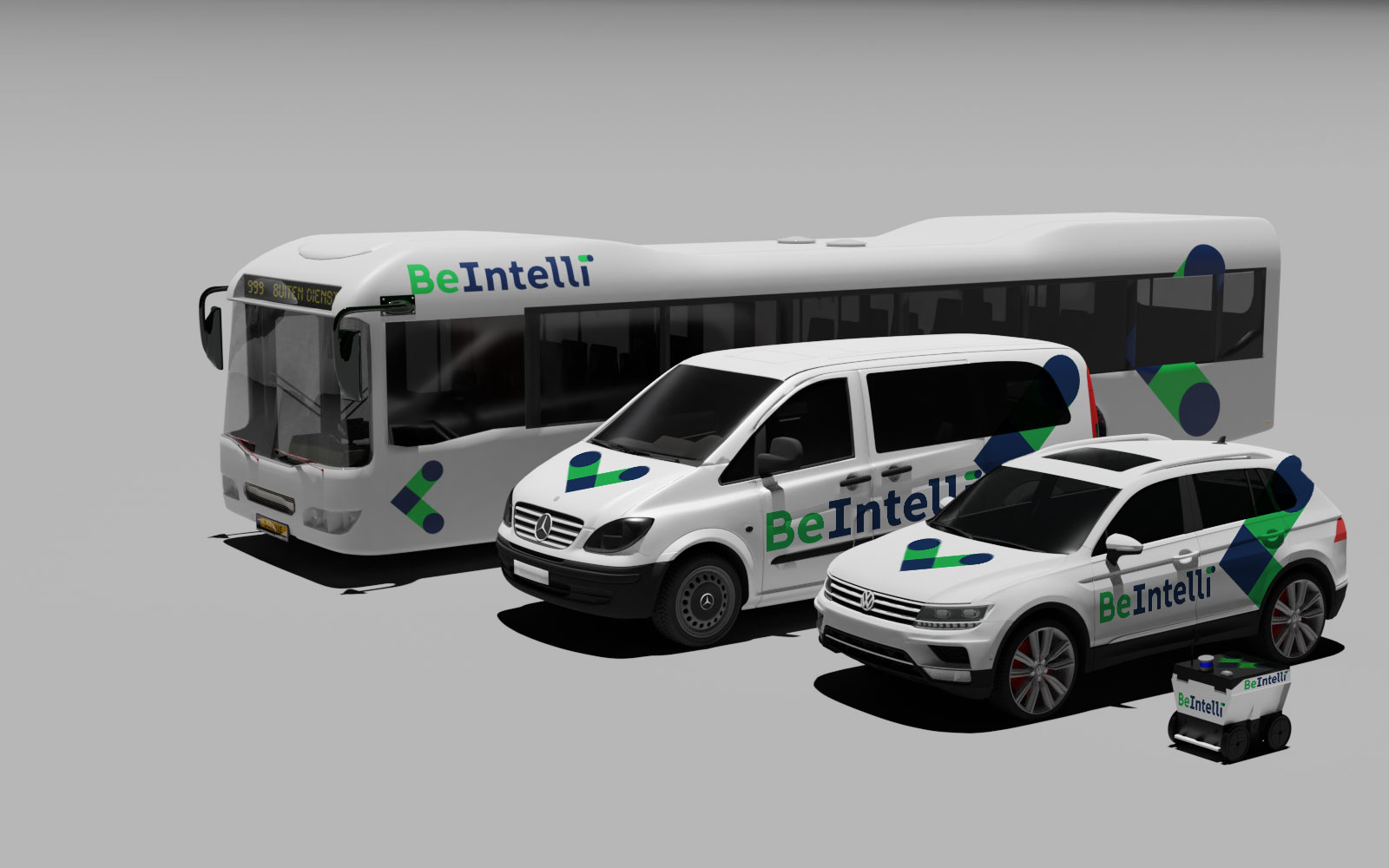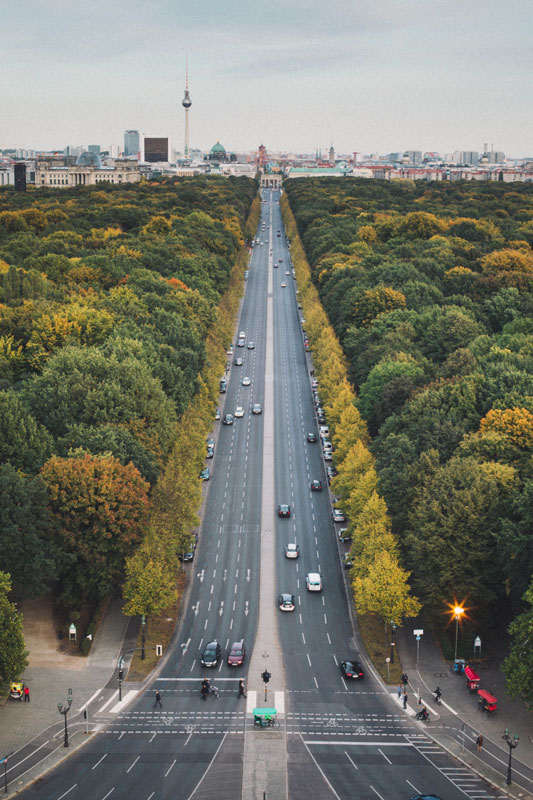 BeIntelli built an urban test field in the heart of Berlin that stretches from the Brandenburg Gate via Ernst-Reuter-Platz to the Gedächtniskirche and represents a completely digitised route with state-of-the-art sensor technology. With test bus stops for digitised local public transport and further infrastructure for the autonomously operating vehicle fleet, BeIntelli brings the latest state of research to the streets.
The BeIntelli vehicle fleet consists of different types of vehicles – cars, vans and buses – which are available for experiments on the test track and as demonstration objects for the mobility of the future. The car can be used to model individual transport (e.g. privately used vehicles, sharing cars and autonomously driving taxi services), the van shows autonomous parcel delivery and logistics scenarios, and the bus enables testing of autonomously driving local public transport in the centre of the capital.
Getting to know autonomous driving, experiencing it for yourself and understanding it. Through participation and co-design, the aim is to create acceptance for AI in mobility and to research and demonstrate the needs of mobility in the future.
BeIntelli is the showcase for AI-based mobility through transparent communication, the autonomous vehicle fleet and the physical centre for AI that makes autonomous driving tangible. Through workshops, public information events or demonstration rides in autonomous cars and buses, the functionality of intelligent mobility is made understandable in a very practical way. BeIntelli reduces fears of contact and wants to increase the acceptance of future technology in society at large through education.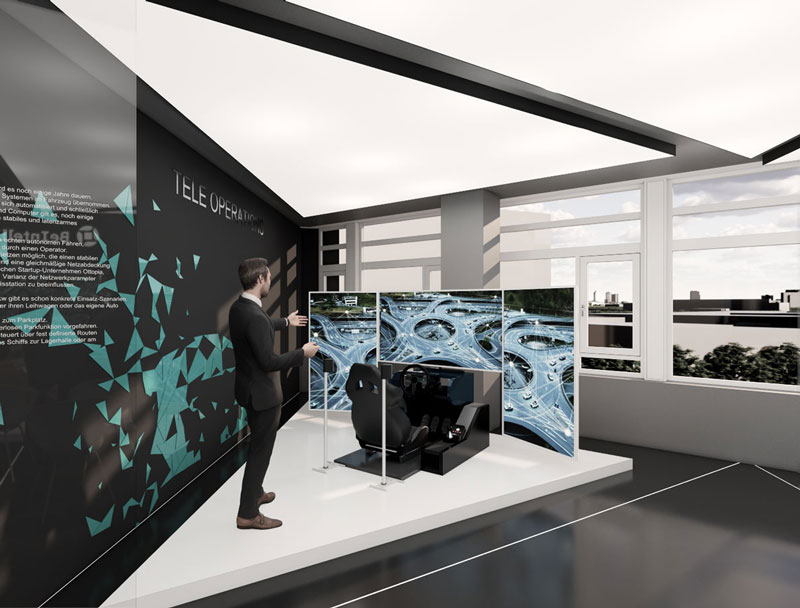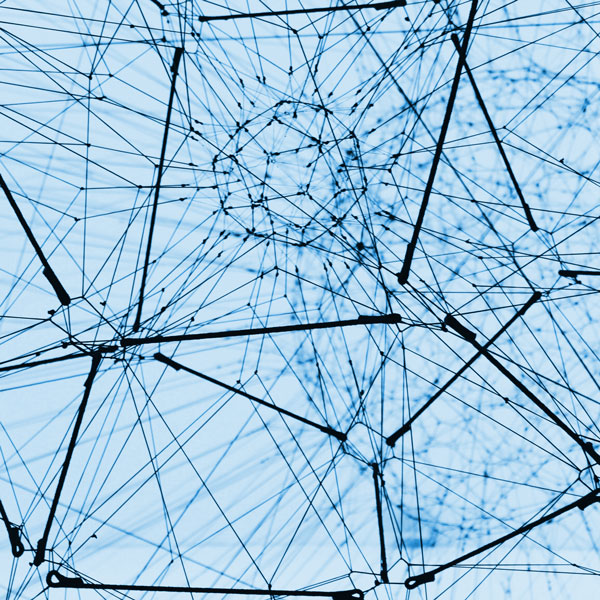 BeIntelli makes its data and models available to other market players such as start-ups and industry partners to enable them to develop further AI-powered mobility solutions.
The diverse real-time and raw data collected by BeIntelli's sensors, can be used to develop and test new applications in real-world environments. BeIntelli thus promotes the development of a new ecosystem for applications and services in the context of mobility.
The network of companies and researchers facilitated by BeIntelli enables collaboration to jointly shape the mobility of the future and make it become reality.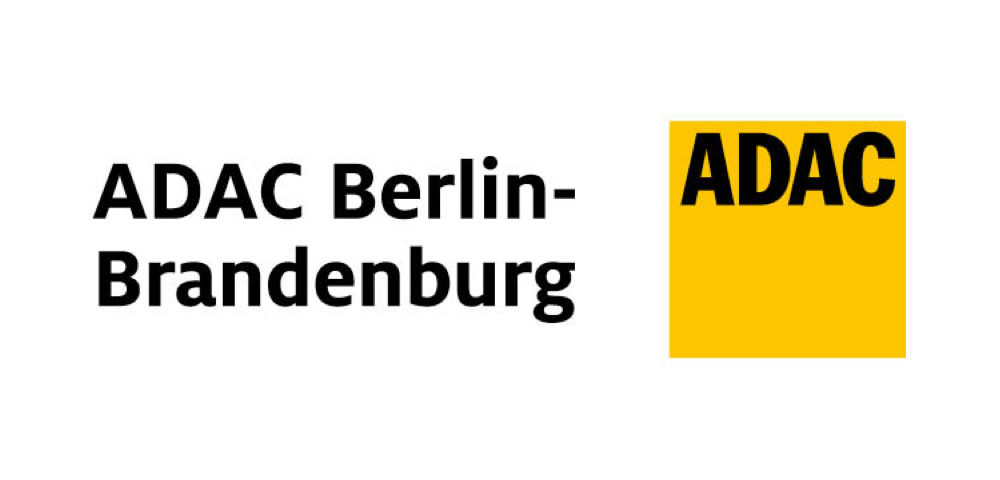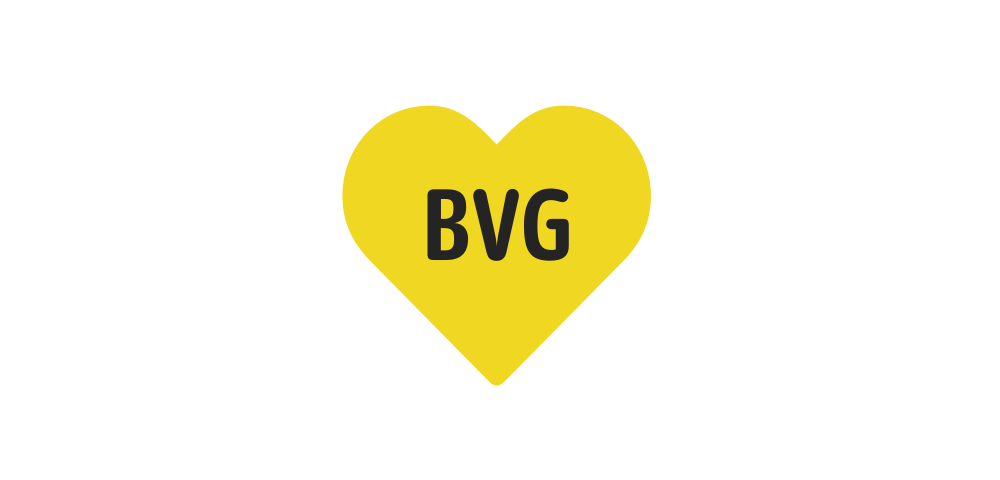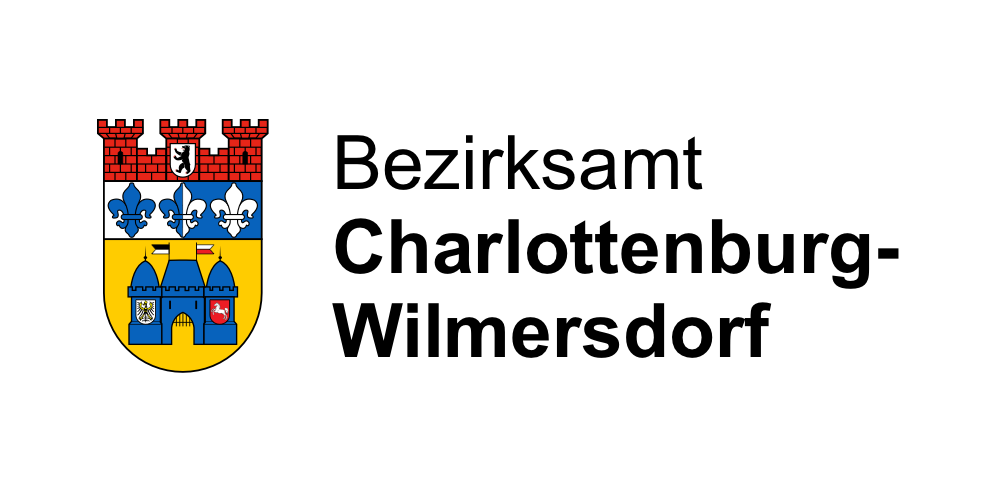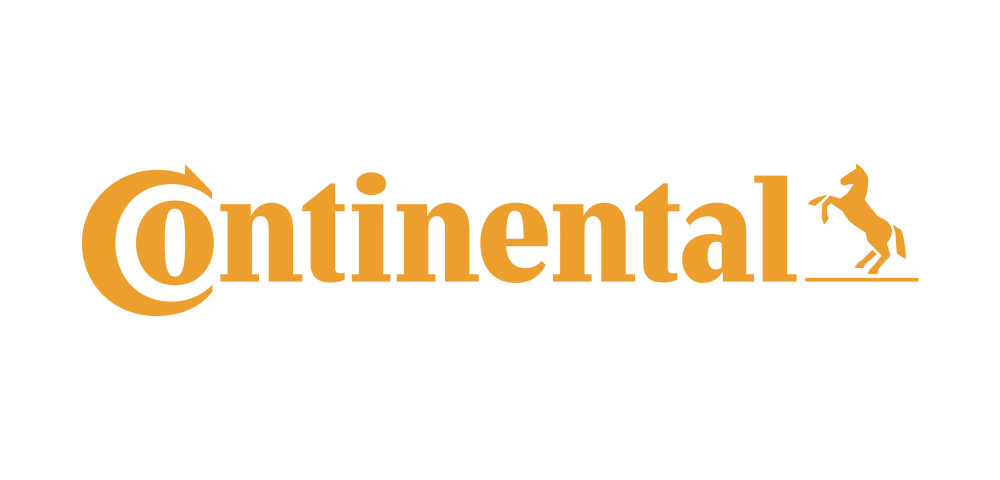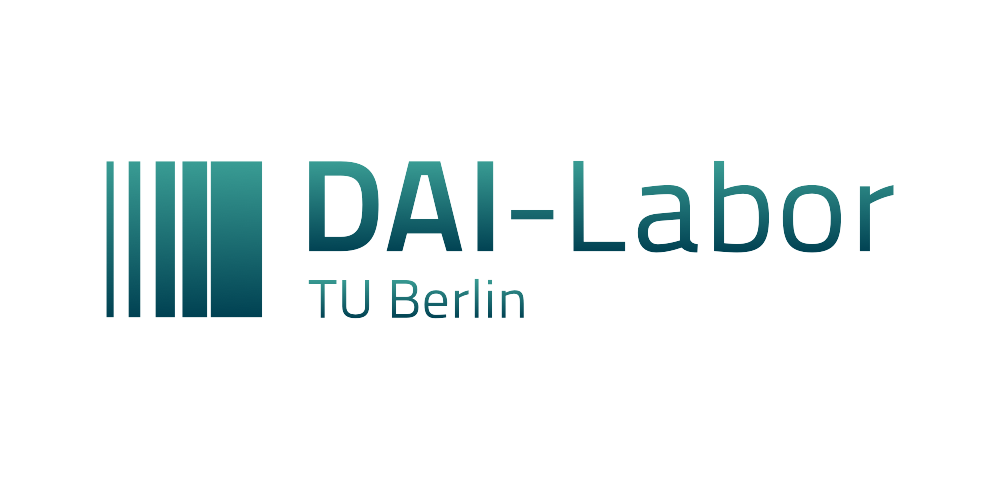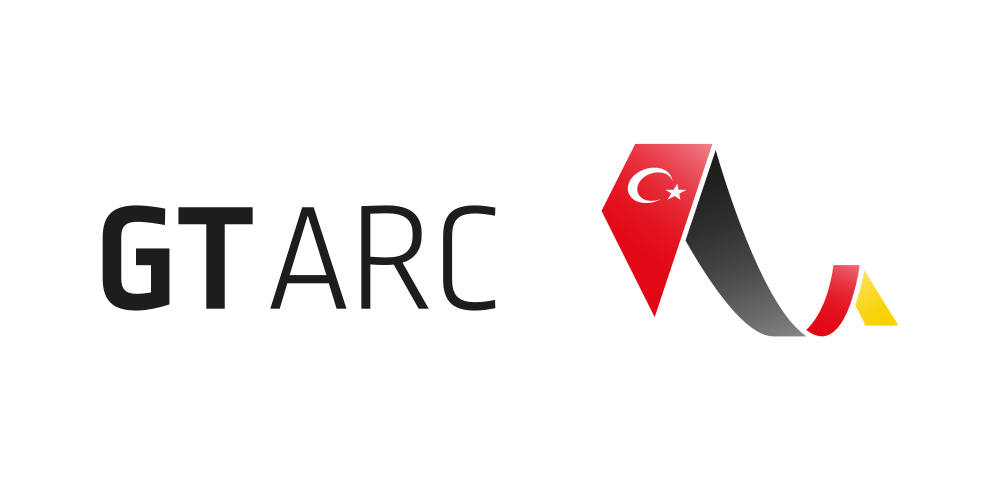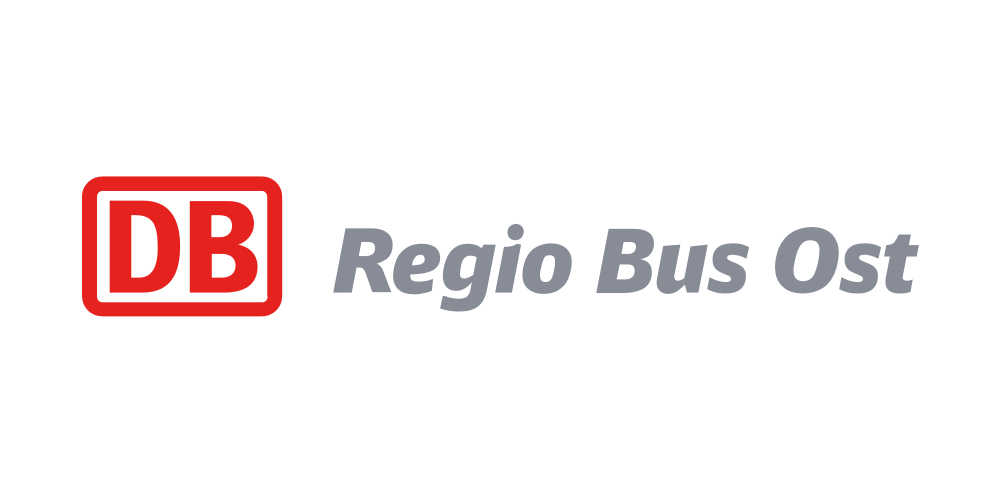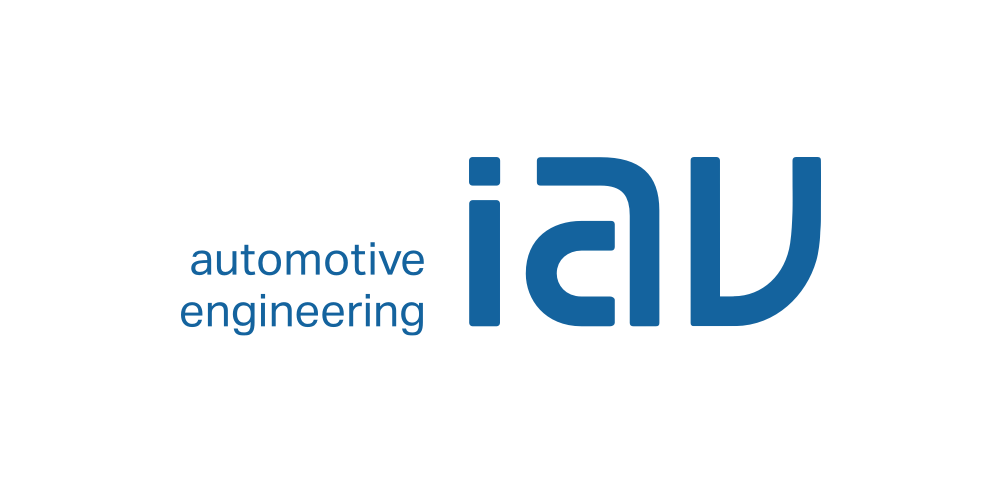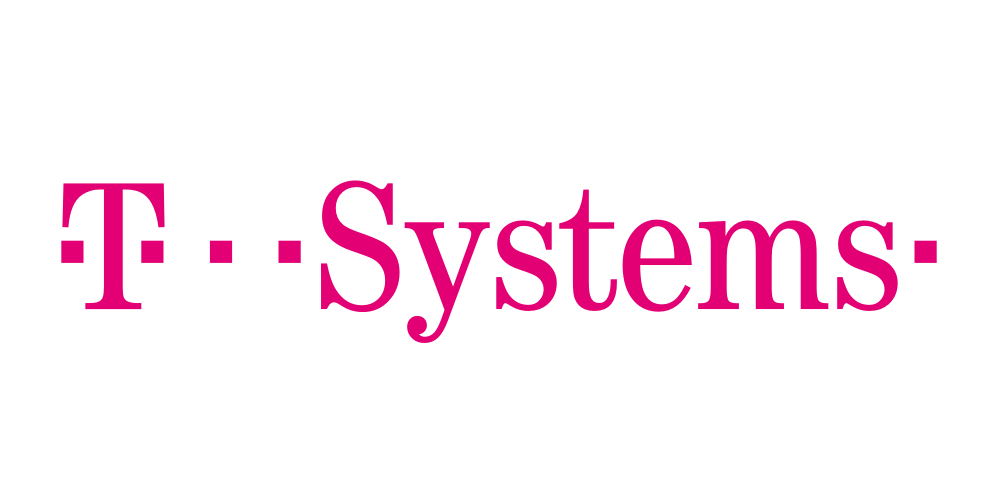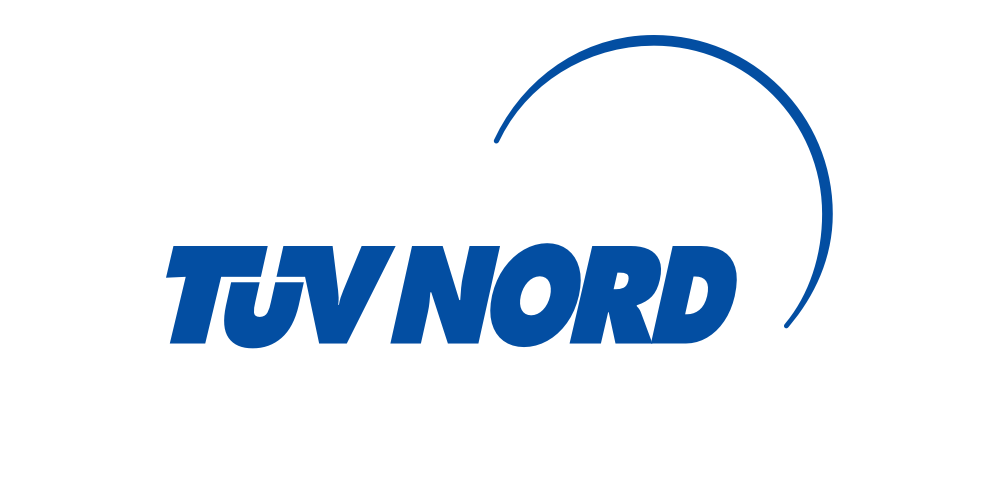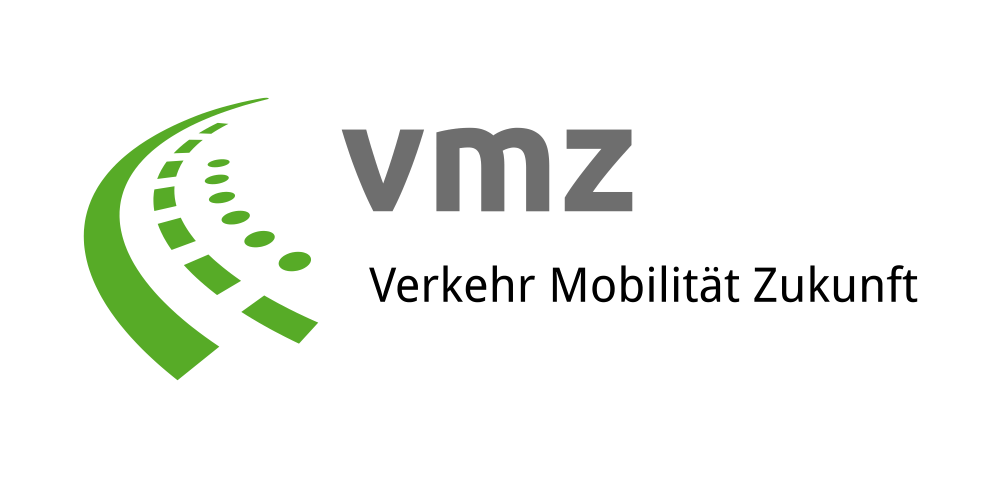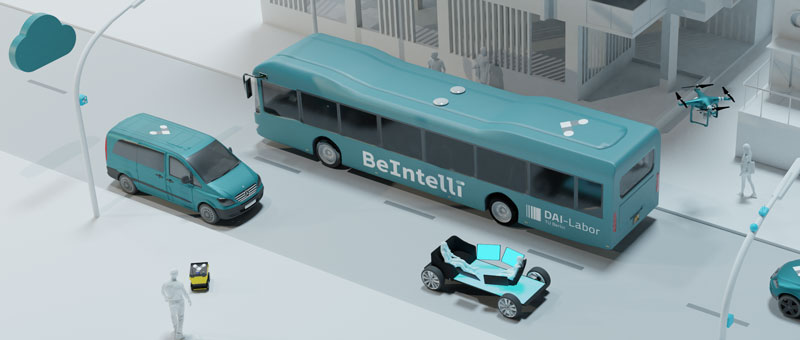 The experts agree: The mobility of the future will be shaped by Artificial Intelligence (AI) and digitization. Autonomous driving will make transportation more efficient, safer, more environmentally friendly and also cheaper. It will open up a whole new world of possibilities in mobility and logistics. Targeted testing in real-life test environments and demonstrating this technology to the public are both important prerequisites for this development to find acceptance.
The newly-approved research project "BeIntelli" aims to develop the possibilities of AI for tomorrow's mobility based on platform economy and test them under real-life conditions. A project showcase will furthermore allow the public to experience AI applications in mobility first-hand. "BeIntelli" is an interdisciplinary collaboration of researchers and partners from industry. The project will also lay the foundation for the establishment of a Berlin center for tangible AI and digitization in mobility research.
Autonomous mobility for public transportation and the logistics industry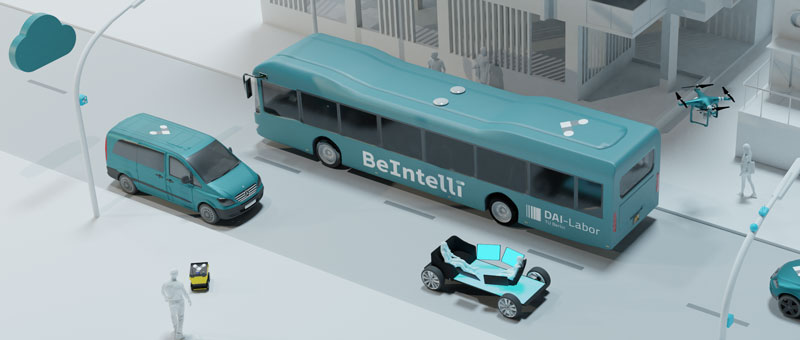 Existing infrastructure will be expanded up to the Reichstag building
The consortium is led by Professor Dr. Sahin Albayrak, head of the Distributed Artificial Intelligence Laboratory and the Chair of Agent Technologies in Business Applications and Telecommunications at TU Berlin. Funding for the project amounts to around 17 million euros, with approximately 13 million provided by the German Federal Ministry of Transport (BMVI) and the remaining 4 million contributed by the project partners. The new research builds on the preceding project DIGINET-PS, in which TU Berlin and its project partners set up a digital urban testbed for automated and connected driving on Straße des 17. Juni.
"BeIntelli has five core goals," explains Sahin Albayrak: "One is to create technological innovations for everyday life. We aim to research, develop and test novel ideas and AI-based approaches as part of a holistic approach to mobility, including autonomous and connected driving, autonomous public transportation and automated last-mile logistics solutions. We are therefore developing a scalable software stack at TU Berlin – the AI Mobility Operating System – based on Artificial Intelligence, machine learning and distributed intelligence."
The second core goal and prerequisite for the utilization of this software is to provide the necessary infrastructure. The existing digital testbed along Straße des 17. Juni will thus be extended and expanded in the direction of Kurfürstendamm and the Reichstag building. This includes the installation of the corresponding sensor technology along the roads, the provision of an edge infrastructure and the establishment of a 5G communication infrastructure.
The third goal is to test and validate autonomous vehicles on the testbed. In this new project, it is not just the roads that are being digitized. The vehicles that will drive on this testbed will also be enabled with functions for autonomous driving. Three test vehicles will be equipped with the necessary sensors and cameras in order to register their entire surroundings. Furthermore, the software developed at TU Berlin will operate the control technology of the vehicles, enabling true autonomous driving. In addition to passenger cars, the researchers will also equip a delivery vehicle and an "explanation bus" with this technology. "With these vehicles we can then run tests under everyday operational circumstances and get to know the real-world requirements," says Dr. Jan Keiser, member of Sahin Albayrak's team and sub-project manager.
The fourth step is to establish a platform economy for the new mobility. "The data from the smart infrastructure and vehicles as well as the AI models and services will be processed and made available in order to promote the establishment of new business models and ecosystems. We will host corresponding events and competitions to support this," explains Marc Augusto, sub-project manager for the development of AI applications.
A central focus of the project is to involve the public. An important core goal is therefore the public presentation of autonomous mobility in a real-life environment. "We want to not only inform the public but also encourage them to try out this new form of mobility so that the benefits and background of AI-based mobility become apparent to all road users right there on the test route," explains Augusto. This is where the so-called explanation bus comes into play, a mobile real-world laboratory. The interior design will include large displays that visualize for the passengers what the sensors along the road and on the bus are doing as well as how the software operates the control technology. The bus can be used for public events. "However, we also plan at certain times to use the bus as a regular means of transportation on the test route Passersby are then invited to use it free of charge. Trained personnel on the bus will be available for explanations and discussions with the public," explains Dr. Axel Heßler, sub-project manager for the development of the AI platform.
The explanation bus – a mobile real-world laboratory – informs the publict
The demonstration of autonomous driving will require special permits for the test vehicles. Trained security personnel will continue to supervise the ride and be able to take control of the vehicle at any time.
International Partner:
Researchers from TU Berlin joining Sahin Albayrak's academic chair in the project are Professor Dr. Frank Straube, Chair of Logistics; Professor Dr. Søren Salomo, Chair of Technology and Innovation Management; and Professor Dr. Friedel Gerfers, Chair of Mixed Signal Circuit Design.
The following external partners are also involved in the BeIntelli project: GT-ARC, VMZ Berlin, ADAC BBR, IAV GmbH, Bezirksamt (district authority) Charlottenburg-Wilmersdorf / Berlin, Cheil Germany GmbH, DB Regio Bus Ost GmbH, Continental Automotive GmbH, TÜV NORD Mobilität GmbH & Co. KG, Berliner Verkehrsbetriebe, T-Systems International GmbH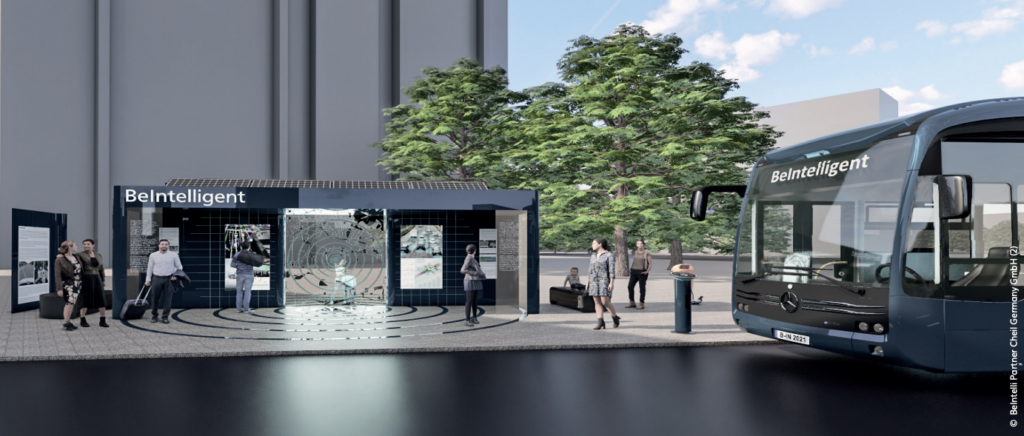 17 Millionen Euro für das Berliner Zentrum für erlebbare autonome Mobilität – und den "Erklärbus"
Autonomes Fahren ist in aller Munde – aber wer hat schon einmal in einem echten autonomen Fahrzeug gesessen? Eine gute Gelegenheit dazu wird sich demnächst allen interessierten Bürger*innen in Berlin bieten. Im Rahmen des neu bewilligten und mit rund 17 Millionen Euro ausgestatteten "BeIntelli"-Projekts an der TU Berlin soll ab 2022 ein autonomer Bus regelmäßig die Strecke zwischen Adenauerplatz und Brandenburger Tor befahren. Gemeinsam mit zehn weiteren Projektpartnern entwickelt das von Prof. Dr. Sahin Albayrak geleitete DAILabor an der TU Berlin KI-basierte Softwaresysteme für autonome Fahrzeuge. "Unser erklärtes Ziel ist es, autonomes Fahren für die breite Bevölkerung wirklich erlebbar und erklärbar zu machen", sagt Dr. Jan Keiser, Teilprojektleiter des "BeIntelli"-Projekts. In dem sogenannten Erklärbus soll insbesondere die Wahrnehmung und Vorhersage der Verkehrssituation sowie die darauf basierende Fahrplanung visualisiert werden.
In einem Vorläuferprojekt haben die Wissenschaftler*innen bereits die notwendige Hardware, also Sensoren und Kameras, an einem Teil der Strecke installiert. Jetzt sollen die entsprechenden Fahrzeuge ausgerüstet und getestet werden.
Der Erklärbus ist dabei nur eins von insgesamt vier Fahrzeugen, die von den Wissenschaftler*innen aktuell konzipiert werden. "Autonome Fahrzeuge gibt es nicht von der Stange zu kaufen – erst recht keine großen Zwölf-Meter-Busse. Zurzeit erarbeiten wir vor allem, welche Sensorik der Bus benötigt. Das sind zum Beispiel ein Laserscanner für ein 360-GradUmfeld, ein Nahbereichslaser für den Eingangsbereich, Kameras mit Rundumsicht, Ultraschallsensoren oder auch spezielle Computer für die Sensordatenauswertung. Zusätzlich entwickeln wir an der TU Berlin auch die Software für die Künstliche Intelligenz, die den Bus autonom steuern soll. Dabei gibt es nicht nur Sicherheitsaspekte zu bedenken, sondern auch ökologische Anforderungen." Gesucht wird ein barrierefreier Elektrobus. Die Innenausstattung wird dabei eher futuristisch anmuten und nicht an den klassischen Linienbus im ÖPNV erinnern. Der gesamte Innenraum soll mit interaktiven Displays bestückt werden, auf denen die Fahrgäste Datenauswertungen der Sensoren verfolgen können. Mit den Displays sollen zum Beispiel auch Erklärungen für ein bestimmtes Fahrverhalten transportiert werden. "Bei der Innenausstattung achten wir darauf, dass sie barrierefrei gestaltet wird. Zusätzlich wollen wir unterschiedliche Altersgruppen mit unterschiedlichen Interaktionskonzepten ansprechen", erläutert Marc Augusto, Teilprojektleiter im Projektvorhaben.
Für den Betrieb von autonomen Fahrzeugen gibt es derzeit keine Rechtsgrundlage, daher müssen im Rahmen des Projektes Sonderzulassungen beantragt werden. "In jedem Fall wird der Erklärbus durch ein geschultes Sicherheitspersonal betrieben, das zu jeder Zeit die Kontrolle über das Fahrzeug übernehmen kann", beruhigt Jan Keiser.
An dem Gesamtprojekt "BeIntelli" arbeitet ein großes interdisziplinäres Team aus Wissenschaftler*innen und Praxis-Partner*innen unter Führung der TU Berlin. Ein Ziel ist es, den Grundstein für die Etablierung eines Berliner Zentrums für erlebbare KI und Digitalisierung in der Mobilitätsforschung zu legen. Dort sollen unter anderem spezielle Events zu den Themen Digitalisierung, Autonomes Fahren oder auch Smart City für die Öffentlichkeit, Politik, Wirtschaft und Industrie stattfinden.
Katharina Jung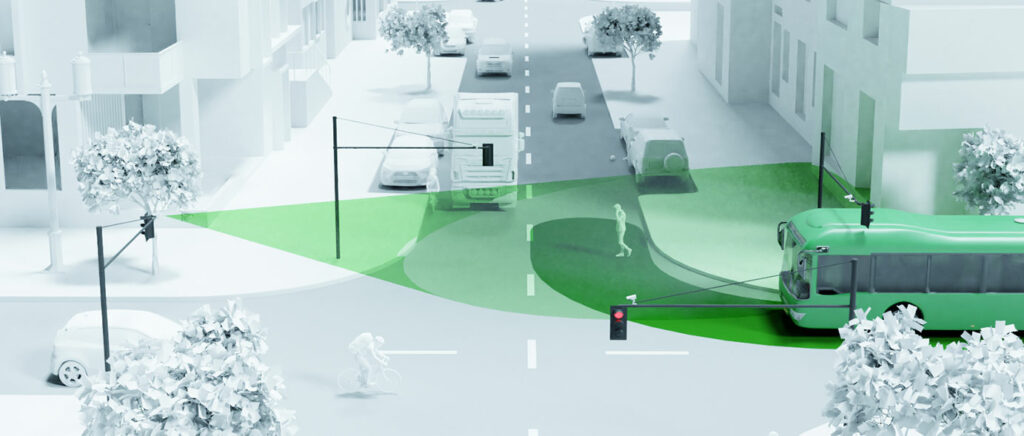 The showcase for AI in mobility now online
BeIntelli, the Berlin showcase project around the use of AI for mobility of the future, today launches its new website and now makes autonomous driving an online experience at www.be-intelli.com.
From now on, users can find information on BeIntelli's AI-based solutions, news about its own autonomous vehicle fleet, which is on the road on the test track in the very heart of Berlin, and current events of the project. "The project's homepage now complements BeIntelli's goal of making the mobility of the future understandable and tangible for everyone on the web. I am happy that we can now also make autonomous driving comprehensible to interested parties from industry, politics and the wider society," says Prof. Dr. Dr. h.c. Şahin Albayrak, head of the consortium of the BeIntelli project.
About BeIntelli
BeIntelli is the showcase project at DAI Laboratory of Technische Universität Berlin and explores the use of artificial intelligence (AI) for the mobility of the future. Under the consortium leadership of Prof. Dr. Dr. h.c. Şahin Albayrak, the interdisciplinary team is developing an AI-based software stack – the AI Mobility OS – that enables autonomous driving functions. A dedicated autonomous vehicle fleet, consisting of a bus, cars, vans and delivery robots, illustrates the operational scenarios of autonomous driving on a real test track equipped with sensors in the heart of Berlin. The digitalisation and networking of vehicles and infrastructure help to make road traffic more efficient, safer and more environmentally friendly in the future. The aim of the BeIntelli showcase project is to make the complex technology that lays the foundation for tomorrow's mobility understandable and tangible for society, business and politics alike.
BeIntelli thus creates acceptance for and trust in autonomous driving at an early stage and promotes social dialogue.
BeIntelli consists of a consortium of 12 partners and is funded by the Federal Ministry of Transport and Digital Infrastructure.
Find more information on www.be-intelli.com
.
Contact
Prof. Dr. Dr. Sahin Albayrak
Head of BeIntelli
sahin.albayrak@dai-labor.de
+49 30 314 74001
Franziska Riethmüller
Press Officer DAI Laborator
franziska.riethmueller@dai-labor.de
+49 171 2861136
Project management
Prof. Dr. Dr. h.c. Sahin Albayrak
E-Mail: sahin.albayrak@dai-labor.de
Press
Phone: +49 30 314-74001
E-Mail: beintelli@dai-labor.de
Contact person
Marc Augusto
E-Mail: marc.augusto@dai-labor.de
Jan Keiser
E-Mail: jan.keiser@dai-labor.de
Newsletter
Stay up to date on the development of future mobility.
[newsletter_form lists_field_layout="dropdown" button_color =#25BD56]